Innovative Learning Creation Studies
Realizing an inclusive society by clarifying the mechanism of "Learning"
We are researching to establish innovative learning and teaching methods by elucidating the mechanism of human "Learning."
Faculty Members
Project Professor
Our main research theme is to establish innovative methodology of learning and teaching. In particular, we focus on effective teaching methods, and develop programs for instructors, such as single-lesson design, evaluation, course design, and mock classes, and verify their effectiveness. My area of expertise is the development and evaluation of faculty development (FD) programs for university faculty and pre-FD programs for graduate students.
We will also explore the characteristics in each topic and effective feedback methods from the perspectives of pedagogy and engineering.
In addition, we are focusing on "reflection" as an element of educators' own quality improvement, and are conducting research on effective mentoring in the process of creating teaching portfolios and academic portfolios, on the effectiveness of reflection itself, and on dissemination and support, including renewal programs.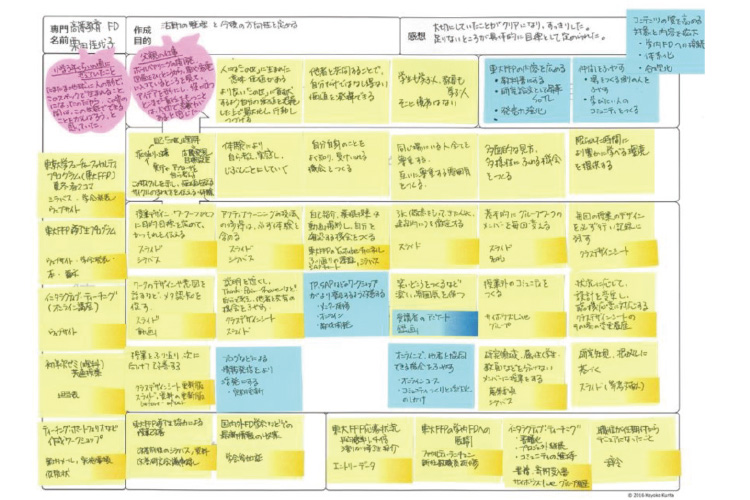 Project Lecturer
We are researching to establish innovative learning and teaching methods by elucidating the mechanism of human "Learning." We will systematize methods for sensing human physiological and psychological condition, effective feedback methods for learning, and multiple evaluation methods by focusing on human "Learning."
Our research areas are based on knowledge of ergonomics (human factors), human interface, pedagogics, and technologies of signal processing, AI, XR and more. Our goal is to combine those knowledge and technologies to develop human-centered learning system. Specifically, we are researching eye gaze tracking and facial expression measurement during online learning, quantification of teaching methods by teacher movement analysis, improvement of learning effect by multimodal stimuli and VR. In the future, these research results will support both the learning and the teaching sides and help the development of diverse human resources. In addition, this course features efficient and speedy research suitable for real world by cooperation with Nagase Brothers Inc.